Information for people arrested or detained in Australia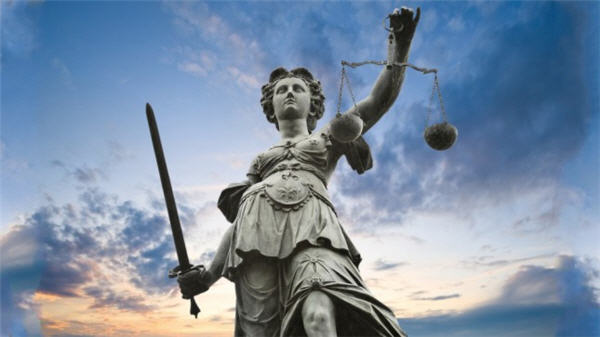 Lady Justice statue (Photo: Shutterstock)
Section 501 of the Migration Act (1958) was amended in December 2014. Any non-citizen can now have their visa cancelled, or be denied entry into Australia, if they fail the character requirements for visas.
You are considered to fail the character requirements if you:
have one or more court-imposed custodial sentence, served or suspended, adding up to 12 months or more; or
are, or have been, associated with a group involved in criminal conduct, eg a motorcycle gang.
People with no convictions are also having their visa's cancelled under Section 116 of the Migration Act 1958 because they are considered a risk to the "health, safety or good order of the Australian community".
Cancelling your visa
If your visa is going to be to cancelled you will:
receive a Notice of intention to remove from Australia letter. You can appeal the decision and should engage a lawyer.
receive a Notice of visa cancellation letter once the decision is made to deport you.
Domestic violence convictions
in February 2019 Australian Immigration Minister David Coleman MP issued a Ministerial directive barring anyone with a domestic violence conviction from entering or remaining in Australia.
Minister Coleman said, "Wherever the offence occurred, whatever the sentence - Australia has no tolerance for domestic violence perpetrators."
New Zealand High Commission to Australia
You must sign the Request for Consular Contact form (DIBP form 1360) to give the New Zealand High Commission (NZHC) permission to speak with you. Without this form the NZHC cannot help you.
Request a copy of the Consular Contact form from the Australian authorities.
The New Zealand High Commission have two documents to assist people who have been arrested, or who are being held in immigration detention:
Information for New Zealanders in immigration detention in Australia
Arrest and Detention Infosheet NZHC
Contact the New Zealand High Commission for further assistance.
Appealing your deportation
Returning to New Zealand will not impact the outcome of appealing your deportation order. Since the December 2014 law change some New Zealanders have been successful in appealing from New Zealand.
Returning to New Zealand
The Department of Corrections manage and monitor certain offenders returning from overseas. Working alongside Customs, Police, Ministry of Social Development, Health, PARS and others to help with [your] reintegration. They must make sure returning offenders understand what is required of them under a supervision order [if one is imposed] and tell them where they can get help to resettle in New Zealand.
Find out more about the Returning Offenders Order and FAQS for people returning to New Zealand on the Department of Corrections website.
PARS Incorporated
PARS Incorporated, formerly known as Prisoners' Aid and Rehabilitation Society, provide support in New Zealand to people who have been deported from Australia. Their website has information for deportees and their whanau.
Contact PARS for further assistance.
Request assistance
Please complete the Request for Assistance form and email it to Oz Kiwi if you, or a family member, are being held in an immigration detention centre or have had [your] visa cancelled.
Travelling to Australia
The Australian High Commission in New Zealand have information for New Zealanders with criminal convictions wanting to travel to Australia.
Related
Ko Haapu Detained former NZ soldier acknowledged
Detainees' appeals won't be dismissed
Deportee wins case to return to Australia